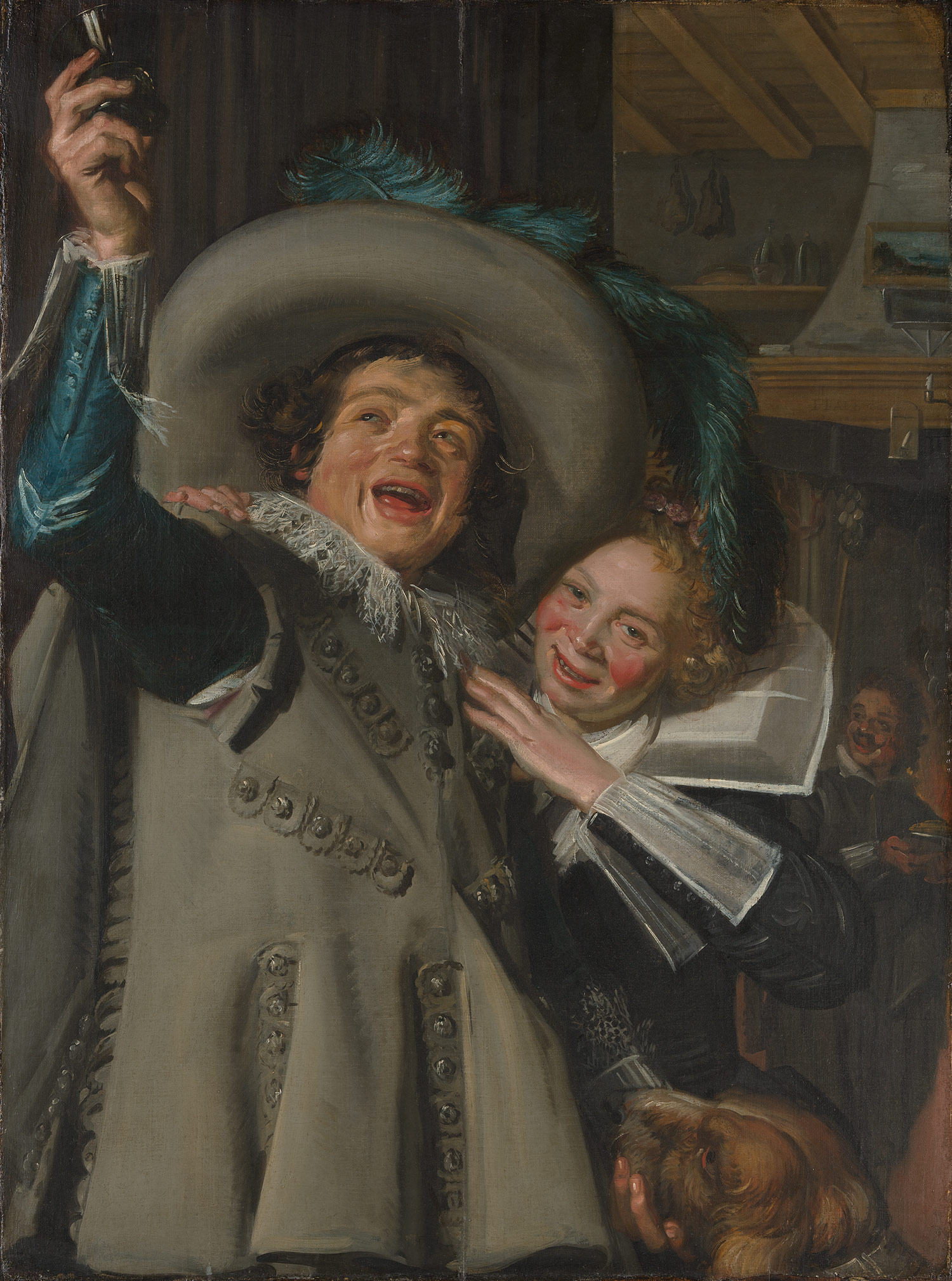 Analyzing the radiating diagonals of Hals' compositions and paint quality, we might wonder if de Kooning 's thick, diagonal brushstrokes, sometimes overlapping and transparent, were inspired by Frans Hals' compositions. Both artists give the viewer a texture we would want to touch.
In Young Man and Woman at the Inn, we witness Hals' desire was to create a snapshot of time, a vivid realism that looks fresh and unplanned. He used a close-up view, a foreshortened upper arm and a jump into deeper space. The arm holding a glass pokes out of the picture frame. This view looks spontaneous, as if the couple did not know they're being caught by the artist. A dog in the lower right hand corner completes Hals' soft, painterly picture. This Dutch master is known mainly for his portraits.
De Kooning, on the other hand, immigrated to the United States and made his fame with the New York School, the Abstract Expressionists of the mid-20th century. The Met's show of Frans Hals will end soon, but MoMA's very large exhibition of de Kooning will continue until January 9.
Copyright Julie Schauer 2010-2016